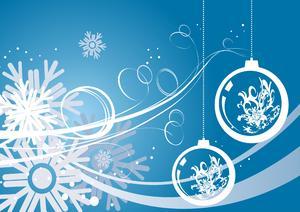 This year, we are doing a family friendly winter celebration at our school. This will take the place of our formal concert held at Thom Collegiate in previous years. Our classrooms will host a variety of activities that families can visit and take part in together. All grades are involved! There will also be hot chocolate and cookies!
Check out the activities and fun!
Caroling, Hot Chocolate and Cookies (Main Gym)
Winter Game (Room 2)
Making Ornaments (Room 1)
Photo Booth (Room 4) ... Be sure to bring your own camera!
Make Holiday Cards (Room 5)
Roll a Snowman Game (Rooms 6/7)
Make Bookmarks (Room 17)
Just Dance (Room 18)
Make Picture Frames (Room 19)
Make Snowflakes (Room 20/21)
Senior Art Show and Gallery (Mini Gym)
It all begins December 20th, 2017 at 6:30 pm at Dr. Hanna School.
The Dr. LM Hanna SCC will also hold a turkey raffle.  Tickets will be sold this evening only and all proceeds will go towards new playground structures.