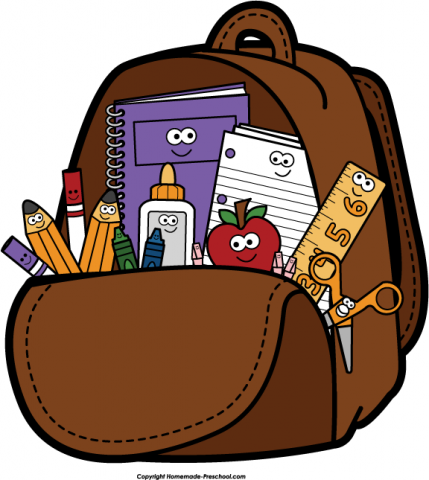 Our "Bring your Backpack to School" event will be held on Thursday, August 30th from 5:30 – 7:00 p.m.  This will be an opportunity for children accompanied by their parents/guardians to bring all their supplies into the classroom and meet the teacher prior to the school year beginning.  Also, this will give students/parents/guardians a chance to meet the school staff and see the classroom.  This will definitely alleviate the first day jitters and create less stress for everyone on the first day of school, Tuesday, September 4th! 
Parents are encouraged to go to Parent Portal prior to attending, which will indicate the classroom the student is placed in.  If unable to do this, we will have a table set up to direct everyone to their new classroom for 18-19. 
The Dr. Hanna School Community Council will also hold their Welcome Back Barbecue for families at the same time.  Hamburgers/hot dogs/chips and a drink will be available for a small fee.   Plan to have supper and visit the classroom on Thursday, August 30th, 2018 from 5:30 – 7:00 pm.