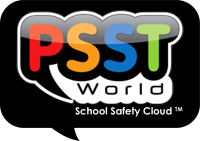 There's a new icon on our website...
introducing PSSTWorld - Promoting Safer Schools Together.
Are you ready to take action?
Have you seen or heard something that concerns you?  Is someone or something bothering you or your friends at school?
Let your school or local law enforcement team help!
The PSSTWorld Report It! form is available 24 hours a day, 7 days a week. 
PSSTWorld is an anonymous reporting tool that is monitored and reviewed during schools hours only so if this is an emergency please call 911.
Be helpful, not hurtful. Say something.
To learn more please visit: https://www.psstworld.com/