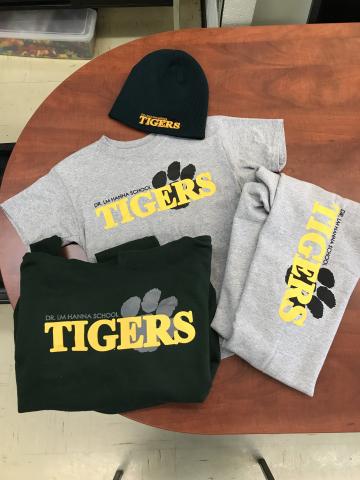 Just a reminder about three-way conferences that are scheduled for Friday, November 23rd.  Students should be in attendance for their conference time.  There is no regular classes this day.
We will also have the following available for you on this day:
Book Fair - in the library
Lost and Found items will be placed in the hallway - be sure to check it out
Tigers Clothing for sale - we have extra clothing items of various sizes that are available for purchase:

Bunny Hug (Green or Grey) - $28
Sweats (Grey) - $25
T-Shirts (Grey) - $15
Toques (Green) - $10
There will be a note going home with more details!