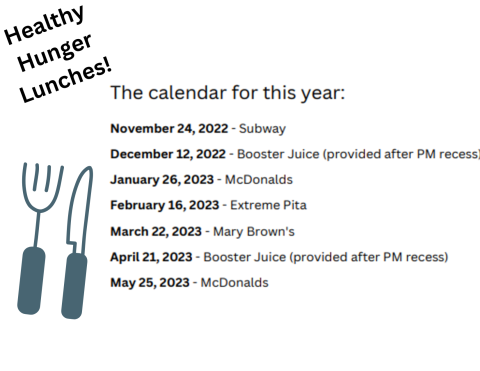 The Hanna SCC is excited to be offering Healthy Hunger lunches this year!
Families that are interested in ordering will need to create a family account on www.healthyhunger.ca. If you currently have an account, you can simply log in and add your student(s) using the name(s) of your classroom teacher. If you are new to Healthy Hunger there are a few simple steps to follow:
1) Register for a parent account using your information
2) Add your student(s) to their school, grade & class
3) View the available menus to select items and place your order.
Please Note: All orders must be placed online. Staff will not be able to take Healthy Hunger orders. Please ensure to order in advance, late orders can not be accepted. If you have a student in Kindergarten please check your student's schedule to ensure they will be attending that day.